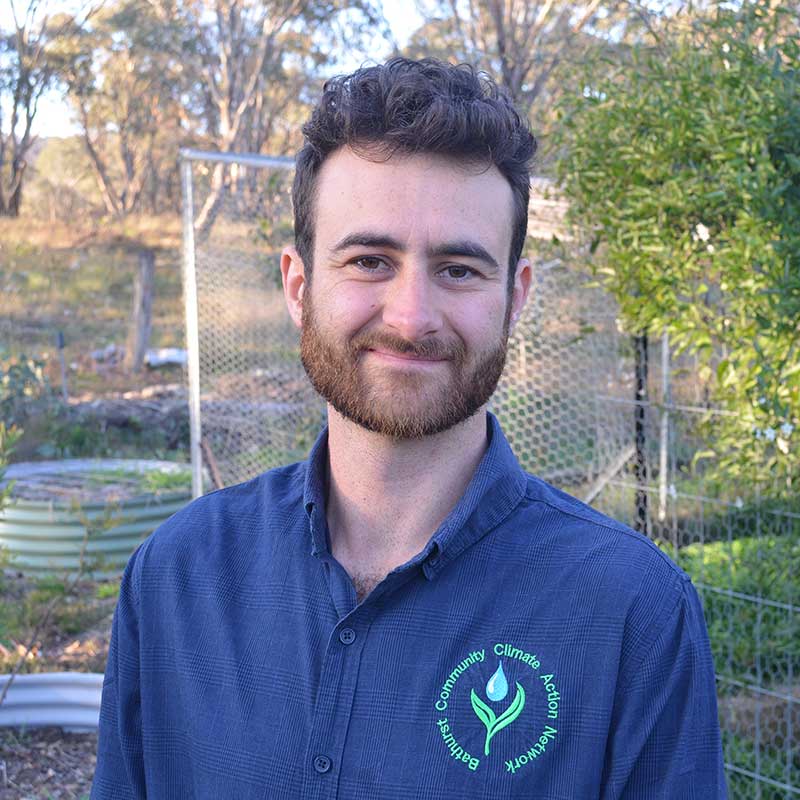 Jack Fry is the current president of the Bathurst Community Climate Action Network (BCCAN) and has held the position for over a year. He studied a Bachelor of Applied Science (Parks, Recreation and Heritage) at Charles Sturt University and Conservation and Land Management at TAFE. They gave him insight and knowledge about the impact of the Climate Crisis on our local environment. Jack has attended Powershift, Students of Sustainability conferences, built community gardens, fought in world karate championships and is currently working as a bush regenerator.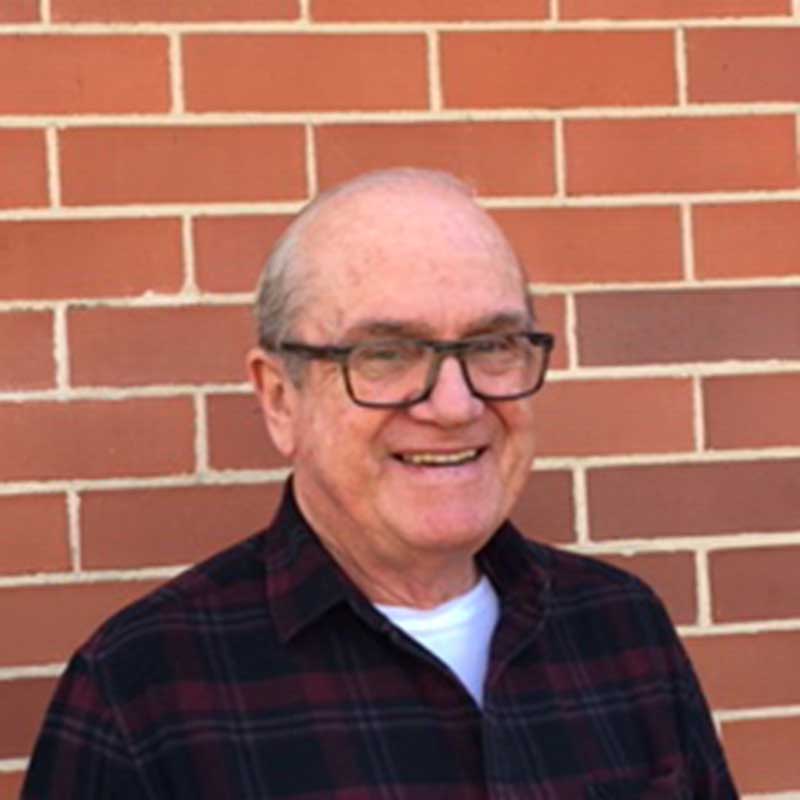 Jock Roxborough
Vice President
Jock has held the position of vice President for the past three years and public officer for the past 7 years. He is a retired principal of Carenne School Bathurst and has taught for 40 years in areas as far as outback Moree to the coast in Coffs Harbour and overseas in England. Returning from England he spent 12 years in Sydney living in Leichhardt and was a local alderman for four years. He came to Bathurst in 1986. Jock has been concerned about the Environment for over 40 years and is passionate to reverse the current trend of human induced warming of the planet.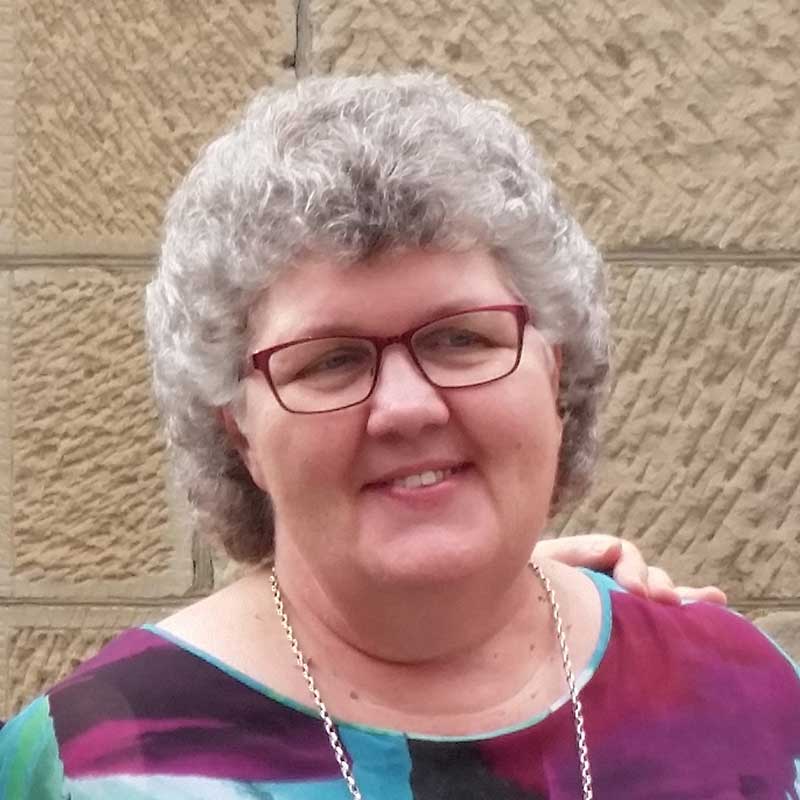 Margaret Sewell took on the BCCAN Secretary role in 2019. With a B.A. Dip Ed in English and History from Macquarie University, and a M. Ed from Charles Sturt University, she has been teaching in the Central West in secondary and tertiary settings since 1980. The Regis proposal to alienate productive farmland and an important water source near Blayney was the impetus for her to stop complaining about destructive businesses and start taking an active stance to preserve our climate and natural environment. She is also involved in the River Yarners craftivist group.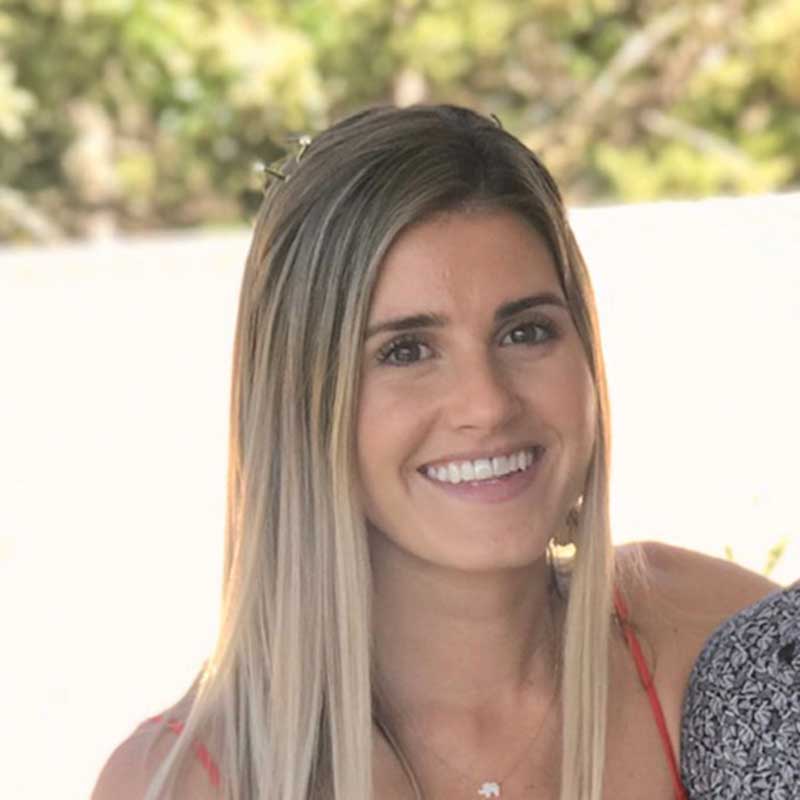 Blaze Coops is our treasurer and is responsible for managing the finances for BCCAN. She has a Bachelor of Business majoring in Accounting and works full time at Charles Sturt University within the Faculty of Business Justice and Behavioural Sciences. She is passionate about minimising her impact on the environment and hopes to one day leave this world a little better than she found it.
Anastasia Freeman
Publicity Officer
Anastasia Freeman is our publicity officer. Ana is a visual art educator and online educator who has volunteered with WIRES. She has also been involved with the Bathurst Poet's group and the local River Yarners craftivist group. She is currently completing the Mercy Emerging Leaders Fellowship which has given her the opportunity to research how creative practices can assist with ecological anxiety and grief. Ana produces the monthly BCCAN newsletter.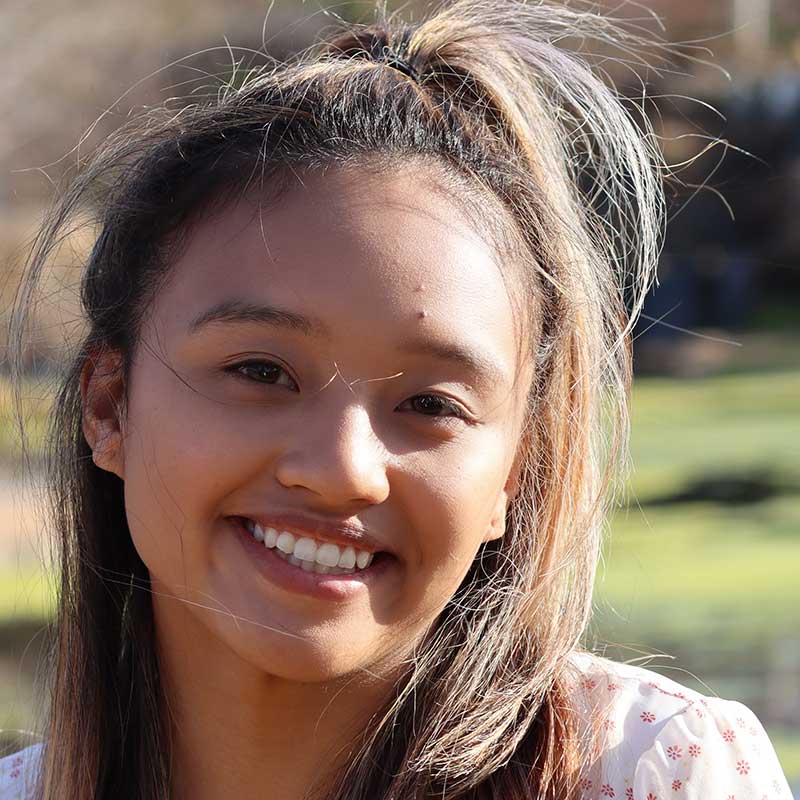 Marinelle Crisologo
Social Media Officer
Hi I'm Marinelle Crisologo and currently a second year Environmental Science student. I was inspired to join BCCAN because of how involved they are in creating and conserving a sustainable community. BCCAN is about informing individuals of the negative impacts being made to our environment on all levels; personally, locally, regionally and nationally. One day I realised that I don't need to finish my degree to make positive changes for the environment. I can make them today with the help of BCCAN.
Still have questions? Want to bring something to BCCAN's attention? Just want to chat about climate? Contact us today!