By Tracy Sorensen
Internet trolls are a fact of life. Their provocations shouldn't be taken personally. But it can get a little spooky when someone downloads a photo of you from Facebook and reposts it with a threatening comment. That's what happened to me last week, for daring to repeat the scientific consensus on climate change: that it's happening and human activities are contributing to it.
Being trolled can be spooky, but far worse in the scheme of things is bearing witness to the ravages now being played out on our one blue planet. Temperature records keep tumbling year on year; rainforests disappear; iconic animals are threatened with extinction.
So how do those who care about these things not become disheartened? Activists often burn out; climate scientists have been known to weep over their data, because they understand its implications.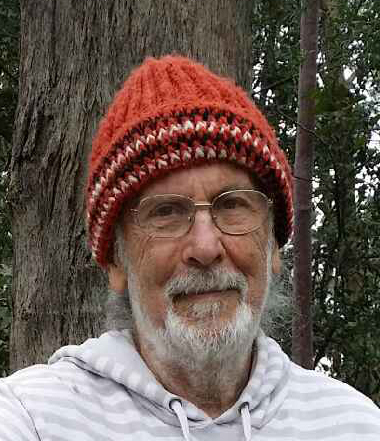 John Seed, a 40-year veteran of environmental campaigns and founder of the Rainforest Information Centre, will be in Bathurst to workshop this question over the weekend of September 1-3. Awarded the Order of Australia Medal (OAM) for services to conservation and the environment, he will be the guest speaker at Rahamim's Green Drinks on the Friday, followed by a two-day workshop on how to deal with despair and rekindle a sense of empowerment.
"When you suppress your feelings about what's going on you also suppress your ability to respond intelligently," John says. "Your feelings are where the power to act come from. We need to learn how to invite and deal with those feelings in a safe way."
For John, a source of psychological health in the face of environmental destruction can be found in deep ecology, a philosophy that emphasises a deeply-felt sense of connection with "a living earth". "What happens to the earth happens to us," says John. "Separation from the earth is an illusion."
Proceeds from the workshop will go to the Rainforest Information Centre's campaign to save the Los Cedros reserve in Ecuador's Andean cloud forest. The forest, home to the toucan parrot and big cats including the puma and jaguar, is now threatened by a mining agreement between the Ecuadoran government and the Canadian Cornerstone Capital Resources company.
For more information about Green Drinks and the workshop with John Seed, call the Rahamim Ecology Centre on 6332 9950.
Tracy Sorensen is the President of Bathurst Community Climate Action Network.