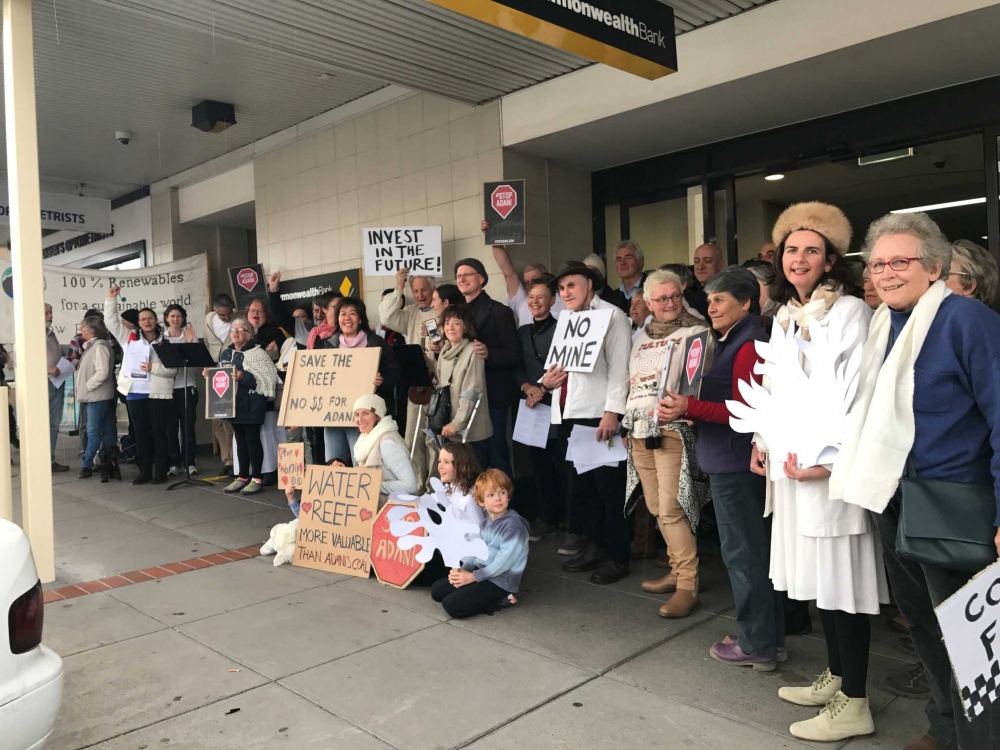 There was a great turnout for the Bathurst #StopAdani action at the Commonwealth Bank on June 8, 2017.
Sally Neaves (BCCAN Secretary) was MC and Michael Mullen (Greens candidate for Bathurst Council) was main speaker. Participants sang along to a wonderful selection of anti-Adani songs led by the CSUkes.
We had great coverage from the local paper, The Western Advocate.